環境への取り組み
YHAオーストラリアは、持続可能な環境保全に向けて環境マネジメントを促進すると同時に、「環境に優しいトラベル」を世界に広める為の取り組みを積極的に進めています。
Sustainability initiatives
Energy reduction & water conservation
Every night you spend in a hostel creates an average of 9 kilograms of carbon emissions and the average daily water consumption is 340 litres per person in Australia. We do everything we can to reduce our impact, with initiatives as small as energy-saving light bulbs and as large as solar hot water systems.
Waste minimisation
We believe in the afterlife. Besides recycling stations and swap shelves at every hostel, we're always looking for other things to recycle – from composting to recycling whole buildings!
Social sustainability
Doing our part doesn't stop with the natural environment. We give back to the communities that have welcomed us, by being actively involved in local events and fundraising for various charities dedicated to reducing social inequalities.
Sustainable Hostels Fund
When you book your next stay at YHA, consider donating $1 to the Sustainable Hostels Fund, and we will match your donation. The SHF has helped fund major projects such as solar hot water systems, LED lighting upgrades and more.
Check out sustainable projects throughout the network and which locations are our sustainability superstars -who are fully devoted to earth-friendly initiatives and practices, both small and large. Implementing these practices has had a visible impact in reducing the footprint our hostels leave on the environment.
What we do
DID YOU KNOW?
Every night you spend in a hostel creates an average of 9 kilograms of carbon emissions (certified by the Carbon Reduction Institute). YHA's Sustainable Hostels Fund assists with eco-projects in hostels, particularly solar hot water systems. Research shows this to be the area where we can reduce emissions most significantly. It will also reduce energy costs so any extra savings will go back into the scheme to purchase or generate other renewable energy sources.
HOW YOU CAN HELP
You can help YHA run more sustainable hostels by contributing $1 when you book online to the Sustainable Hostels Fund. YHA will match your contribution and use the accumulated funds to make our hostels more sustainable. Past projects funded through guest contributions include solar hot water at Byron Bay YHA and Adelaide Central YHA, and solar power at Alice Springs YHA.
When you're staying at a YHA hostel you can do you part by switching off the light when you're not in your room, recycling where you can, taking shorter showers and particpating in great initiatives like Earth Hour and Clean Up Australia Day.
Explore hostels are not part of the YHA hostel network and therefore the standard, style of accommodation and sustainability initiatives may vary from that of YHA hostels.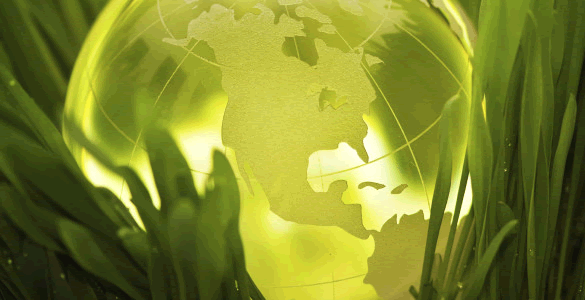 Hostelling International
YHA Australia is part of Hostelling International (HI) – the world's largest network of hostels. HI is also dedicated to promoting sustainable tourism practices, governed by the HI Sustainability Charter and implemented at both grass-roots and on a major scale. Find out more