Search results
エア半島
See the Australian outback on the Eyre Peninsula. Over 2,000 km of magnificent coastline makes for memorable drives and perfect ocean adventures. Intrepid travellers will be rewarded with a visit to the township of Port Lincoln. The seafood is fresh and luscious and the nature based activities are unbeatable. There are year round tours where you can cage dive with great white sharks and swim with seals. It's also the only place in the world where you can swim with blue fin tuna.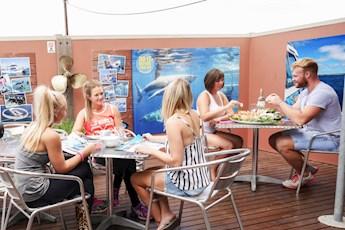 Port Lincoln | Barngala People
Port Lincoln YHA is based in an adventure-lover's paradise. Whether it's shark cage diving, swimming with tuna or sea lions or maybe a surf or a swim, this hostel can deliver!
Details