Search results
湖海岸
Base yourself in easy-going Foster where the country meets the coast. You are only a short drive away from Wilson's Promontory, the state's largest wilderness area and the southernmost point of Australian mainland. Scuba dive, swim with dolphins, and get sand between your toes. Make your way down to stunning Phillip Island to see the Little Penguins march across the beach, hang out with sleepy koalas and explore the spectacular rugged coastline. The drive to Sorrento is dotted with stunning wineries and pristine beaches.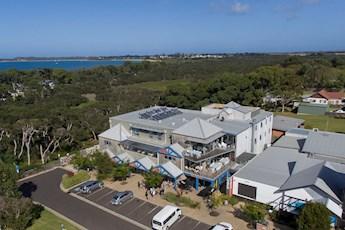 Phillip Island | Kulin Nation
Award-winning Phillip Island YHA is your gateway to one of Australia's most famous islands. This hostel offers comfortable lounges, a gourmet-style kitchen area and a rooftop deck.
Details